Our Culture: Design & Build Your Growth & Success
As a progressive firm of recruitment professionals, we believe deeply in creating a meaningful workplace culture for our candidates as well as our own employees. To that end, we're dedicated to providing a positive and healthy work environment at AE Concepts. We value and promote employee health, a flexible work-life balance as well as the professional and individual success of each of our team members. We bring these same essential considerations forward when seeking placement for our candidates. Our work culture isn't something we only foster internally; we actively work to promote it in our recruiting services to ensure your long-term job satisfaction.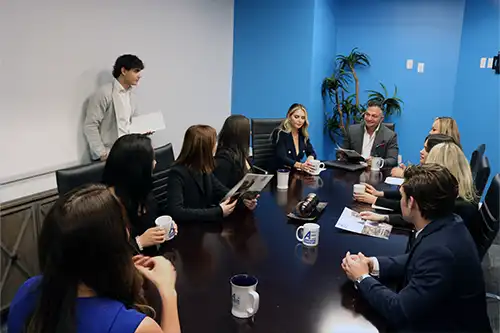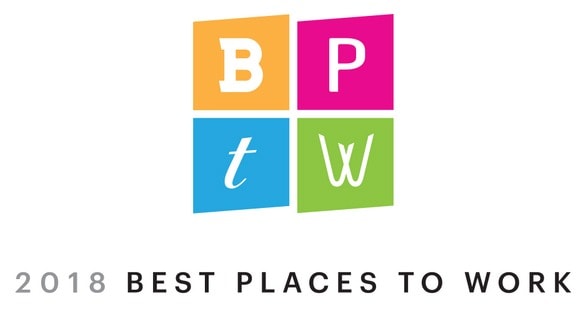 2nd Place Honoree of "Best Places to Work in Orlando"

In August 2018, we were honored to be listed as one of the top 20 "best places to work in Orlando" by the Orlando Business Journal. Along with the values listed above, some of the team perks we're known for and proud of are our alkaline water filter and fun team gatherings.
Our Mission: Why We Do What We Do
Founded by a team of Fortune 500 and 100 professionals, AE Concepts is a full services professional recruiting firm that specializes in permanent placement of highly skilled talent in architecture, engineering and construction. Our mission is based on the philosophy of providing high quality professionals to grow our clients' businesses. In today's competitive global marketplace, it is essential for companies to recruit with experts from the most sought-after talent in the industry. Our innovative business model is founded on principles and values that are reflected in our "SIMPLE" corporate motto:
Service
Integrity
Motivation
Professionalism
Leadership
Ethics
We believe in the potential of our candidates and our clients, and are committed to their growth and success. To prove this, we include a 90-day free replacement or money back guarantee to ensure your satisfaction, and require no fee unless our candidate is hired.