Our Culture: Design & Build Your Growth & Success
As a progressive firm of recruitment professionals, we believe deeply in creating a meaningful workplace culture for our candidates as well as our own employees. To that end, we're dedicated to providing a positive and healthy work environment at AE Concepts. We value and promote employee health, a flexible work-life balance as well as the professional and individual success of each of our team members. We bring these same essential considerations forward when seeking placement for our candidates. Our work culture isn't something we only foster internally; we actively work to promote it in our recruiting services to ensure your long-term job satisfaction.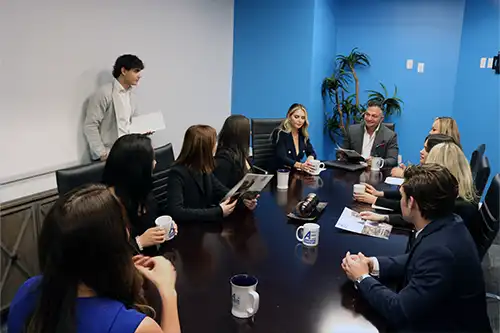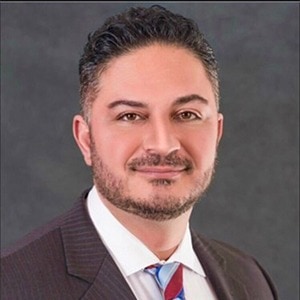 Pouria Bidhendi
Pouria Bidhendi, in his capacity as President & CEO, has been instrumental in growing AEConcepts to its status as a premier A&E recruiting firm since its establishment in 2000. Specializing in the precise placement of Architecture, Engineering, and Construction professionals, Mr. Bidhendi leverages over 30 years of collective industry experience to cultivate strategic partnerships between leading ENR Top 500 firms and Recruiting the most exemplary talent to further the growth & success of regional, national and international Architecture and Engineering firms.
 Prior to founding AE Concepts, Mr. Bidhendi enriched his expertise as a Recruiting Manager at 75 years in business, Fortune 500 Robert Half International from 1998 to 2000, after an impactful tenure as a Financial Advisor at 165 years in business, Fortune 100 Northwestern Mutual from 1996 to 1998. These roles were pivotal in cultivating his top-tier Recruiting skills, financial acumen, and strategic planning skills he is known for today.
 Mr. Bidhendi's educational background is anchored by a degree in Finance & Marketing from the University of Florida, an institution from which he graduated with honors, reflecting his dedication to academic and professional excellence. This strong foundation has underpinned his two-decades-long career in successfully placing high-level AEC professionals.
 As a staunch environmentalist, Mr. Bidhendi integrates sustainable practices into his business philosophy and operations. He has built a reputation as a Career Consultant and Company Catalyst for ENR Top 500 firms, aligning his environmental ethos with his commitment to corporate responsibility.
 At the helm of AE Concepts, Pouria Bidhendi continues to set benchmarks in Professional Recruiting, guiding AEConcepts with a steadfast commitment to integrity, strategic growth, and the pursuit of excellence in the service of both his clients and candidates.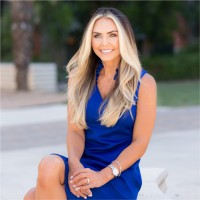 Kat Edorsson
Meet Kat Edorsson, an exceptional professional whose achievements and relentless drive have earned her a top position in her field as a Partner and Vice President of AE Concepts. Last year alone, Kat's remarkable performance generated a staggering $1 million in revenue. She is known for her unparalleled work ethic, conducting more than 30 interviews a week and guiding 7 to 8 candidates through the resignation a week.  Kat has established herself as a master of the recruitment process with 175 hires and overseeing 20+ employees who have been promoted to Senior Recruiters and Recruiting Managers. With 17+ years in sales and 7  years in recruiting, she is proficient in Business Development, mentoring and training Recruiters, and Staffing over 175 Engineers and Architects while providing valuable internal equity services to our clients at AE Concepts.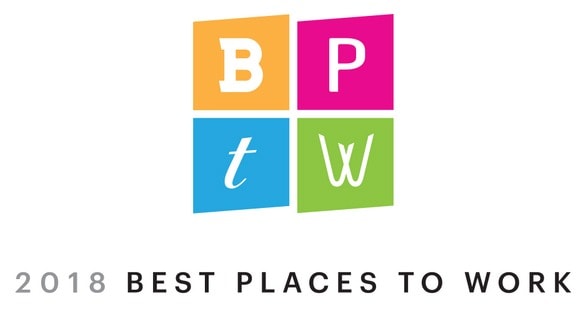 2nd Place Honoree of "Best Places to Work in Orlando"

In August 2018, we were honored to be listed as one of the top 20 "best places to work in Orlando" by the Orlando Business Journal. Along with the values listed above, some of the team perks we're known for and proud of are our alkaline water filter and fun team gatherings.
Our Mission: Why We Do What We Do
Founded by a team of Fortune 500 and 100 professionals, AE Concepts is a full services professional recruiting firm that specializes in permanent placement of highly skilled talent in architecture, engineering and construction. Our mission is based on the philosophy of providing high quality professionals to grow our clients' businesses. In today's competitive global marketplace, it is essential for companies to recruit with experts from the most sought-after talent in the industry. Our innovative business model is founded on principles and values that are reflected in our "SIMPLE" corporate motto:
Service
Integrity
Motivation
Professionalism
Leadership
Ethics
We believe in the potential of our candidates and our clients, and are committed to their growth and success. To prove this, we include a 90-day free replacement or money back guarantee to ensure your satisfaction, and require no fee unless our candidate is hired.