We Understand Your Industry's Needs
When choosing an employment agency, it's essential for an employer to work with one that has experience and expertise in their unique field. This is why we take a specialized, detail-oriented approach to our recruiting services at AE Concepts.
Over the years, we have developed solid relationships with highly talented and skilled architectural, engineering and construction professionals. Due to our pre-existing client relationships, we're an excellent source for high-level individuals capable of business development for many employers.
All our candidates are pre-qualified through an in-depth process that includes an in-person interview, resume screening and previous job verification. We ensure this process is thorough and complete so that when our MEP and architectural corporations get their candidates, they receive the best professionals available.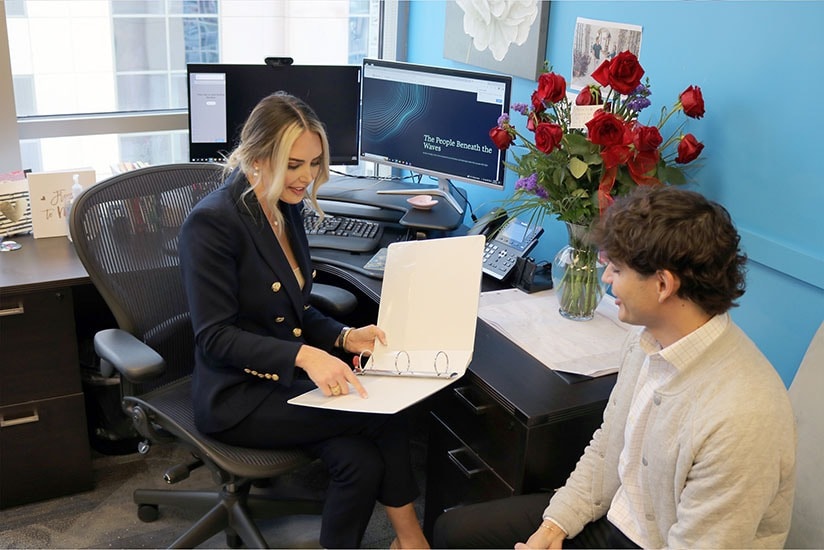 AE Concepts: Setting the Gold Standard in Recruitment Excellence
Dedicated to ensuring unparalleled quality in talent acquisition, AE Concepts stands distinctively ahead in the recruitment industry. By leveraging an expansive talent pool, a nationwide outreach, and strategic partnerships, we commit to bringing value at every touchpoint. Whether it's about elite leadership recruitment or our advanced tech-driven approach, we take pride in our depth of industry insight, rigorous screening processes, and an unmatched satisfaction guarantee. Dive into our core offerings and discover how we're revolutionizing recruitment.
Large Industry Database of Skilled Talent
AE Concepts maintains a comprehensive industry database filled with specialized talent. Our rigorous vetting processes ensure that we connect firms with candidates who are equipped with the expertise and dedication required for project excellence
Nationwide Search and Placement Capabilities
AE Concepts possesses the infrastructure and expertise to conduct nationwide talent searches. With a strategic presence across key regions, we ensure our clients have access to the best candidates, regardless of geographical boundaries. Our dedicated team facilitates seamless placement processes, emphasizing the right fit for every role
Strategic Alliances
AE Concepts maintains robust strategic alliances with industry leaders and institutions. These relationships enhance our market insights, provide a broader reach, and underscore our commitment to delivering unmatched value to our clients. By leveraging these partnerships, we ensure a holistic approach to fulfilling the unique needs of every assignment.
Executive & High-Level Strategic Hires
At AE Concepts, we recognize the pivotal role executive and high-level strategic hires play in shaping an organization's trajectory. Our rigorous search and vetting process identifies exceptional leaders with the vision, experience, and expertise necessary to drive growth, innovation, and lasting impact. Trust us to source the distinguished talent that aligns with your company's objectives and culture
Cutting Edge Software, Resources and Techniques
At AE Concepts, we leverage cutting-edge software, resources, and techniques to ensure efficient and precise recruitment processes. Our commitment to embracing the latest innovations allows us to remain at the forefront of the recruiting field, offering our clients unparalleled accuracy, speed, and quality in talent acquisition. Partner with us and benefit from the advanced methodologies that set us apart
Knowledge of Industry Requirements and Compensation
At AE Concepts, our deep understanding of industry requirements and compensation structures ensures that we align talent with roles that match their expertise and aspirations. Our team's comprehensive knowledge aids in seamless placements, fostering mutual growth for both organizations and the professionals we represent. Rely on our insights to navigate the nuances of the architecture, engineering, and construction sectors, guaranteeing the perfect fit every time
Thorough Pre-Qualification Candidate Process
At AE Concepts, our Thorough Pre-Qualification Candidate Process is integral to ensuring that only the most apt candidates are presented to our clients. Every potential hire undergoes a rigorous evaluation, ensuring their skills, experience, and professional ethos align with the exact needs of the firms we serve. In the competitive spheres of architecture, engineering, and construction, trust us to meticulously curate talent that not only fits the role but also elevates your team.
The Longest Satisfaction Guarantee in the Industry
AE Concepts takes immense pride in offering the Longest Satisfaction Guarantee in the Industry. Our unwavering confidence in our recruitment methodologies and the talent we present signifies our commitment to our clients' success. In the dynamic sectors of architecture, engineering, and construction, we stand by our promise, ensuring you derive utmost value and satisfaction from our placements, demonstrating our dedication to fostering long-term partnerships
Our 90-Day Free Replacement or Money Back Guarantee sets us apart from our competition for many employers, and is part of our full commitment to our clients' continued success.