Specialized Construction Recruiting: Why It's Essential
‍An efficient workforce is the backbone of any successful construction project. With the right blend of skilled professionals, a project can be completed on time, within budget, and to the highest quality standards.
The construction industry is constantly evolving and there is a shortage of skilled workers. As a result, construction companies face difficulties in recruiting new employees. This is where specialized construction recruiting comes into play.
AE Concepts is a construction recruiting firm that specializes in the architecture, engineering, and construction sectors. They provide great value to both employers and job seekers due to their strong understanding of industry needs and a wide network of skilled professionals.
What is Specialized Construction Recruiting?
Contrary to generic recruitment, specialized construction recruiting focuses solely on the construction industry. Being highly focused helps recruiters understand what construction companies need and what construction professionals want, leading to better job placements.
AE Concepts connects skilled professionals with construction companies in the US and abroad. We utilize our industry knowledge and network to make these connections.
Why Specialized Construction Recruiting is Crucial
In-depth Industry Knowledge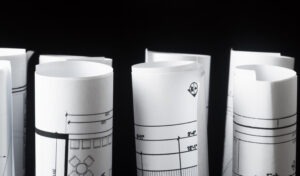 The construction industry is complex and constantly evolving. New technologies, materials, and regulatory changes can significantly impact the demand for certain skills.
Construction recruiting firms specialize in staying updated on changes and knowing the skills and qualifications needed for various construction jobs.
At AE Concepts, we've honed our expertise in the architecture, engineering, and construction sectors over the years. We know the ins and outs of these industries, enabling us to make informed decisions when selecting candidates for our clients.
Access to a Wide Pool of Qualified Candidates
Specialized construction recruiting firms have extensive networks of professionals actively or passively seeking new job opportunities. They maintain databases of pre-screened candidates, which can significantly speed up the recruitment process.
Our team at AE Concepts has spent years building relationships with professionals in the architecture, engineering, and construction sectors. This enables us to quickly identify and reach out to potential candidates who meet our client's specific requirements.
Extensive Pre-Screening and Vetting Process
One of the critical advantages of specialized construction recruiting is the rigorous pre-screening process. Before presenting candidates to clients, specialized construction recruiters conduct thorough evaluations to assess candidates' skills, experience, and fit for the job.
At AE Concepts, we understand that every construction project is unique, and so are the skills required to successfully complete it. We thoroughly assess each candidate's abilities and experience to ensure they align with our client's specific needs.
Expertise in Salary Benchmarking and Negotiations
Understanding industry-specific salary trends and being able to negotiate fair compensation packages is crucial in attracting and retaining top talent. Specialized construction recruiters have the necessary market insights and negotiation skills to facilitate fair and competitive compensation agreements.
With over 30 years of combined experience, our team at AE Concepts has a deep understanding of the compensation packages and pay rates in the architecture, engineering, and construction sectors. We use this knowledge to help our clients offer competitive salaries and benefits, attracting the best talent in the industry.
Long-Term Partnerships
Working with a specialized construction recruiting firm can lead to long-term partnerships. These partnerships can provide continuous access to skilled candidates and industry insights, helping construction companies adapt to market changes and maintain a consistently improving, competent workforce with the latest industry-specific knowledge.
At AE Concepts, we believe in building lasting relationships with our clients. We aim to be more than just a service provider; we strive to be a trusted partner that contributes to our clients' long-term success.
How AE Concepts Facilitates Efficient Construction Recruiting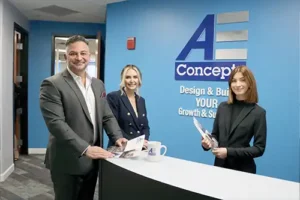 As a reputable recruitment firm specializing in the architecture, engineering, and construction industries, AE Concepts offers a comprehensive range of services to meet our clients' unique recruitment needs.
Contract Placement
For construction projects with a defined timeline, we offer contract placement services. We connect our clients with skilled professionals available for short-term contracts, helping them scale their workforce on their specific timelines as needed.
Direct Placement
For permanent roles, our direct placement services can provide the highly scrutinized candidates our clients require. We leverage our extensive network and recruitment expertise to find candidates who not only have the required skills and experience but also fit well with our client's company culture and values.
Conclusion
Navigating the intricate landscape of the construction industry requires a keen eye for talent. Efficient recruitment is more than just a necessity—it's a game-changer.
Specialized construction recruiting firms, such as AE Concepts, stand out not only for their adept recruitment services but also for their deep-rooted understanding of construction jobs. Our team saves construction firms invaluable time and resources, streamlining the path to a robust, skilled workforce.
Whether you're a construction enterprise on the quest for top-tier talent or a professional eyeing your next significant construction job opportunity, AE Concepts stands by your side as a high-value partner.
Bolstered by our adept recruiting team, in-depth industry knowledge, widespread network, and unwavering dedication to quality, we pledge to deliver unparalleled value in fulfilling your construction recruiting aspirations.
Ready to improve your recruitment process? Reach out to us at [email protected] or dial 407.835.8000. Discover the myriad ways our services can propel you to success in the construction industry.
Other Resources:
National Society of Professional Engineers