Landing a High-Paying Architect Position Is Difficult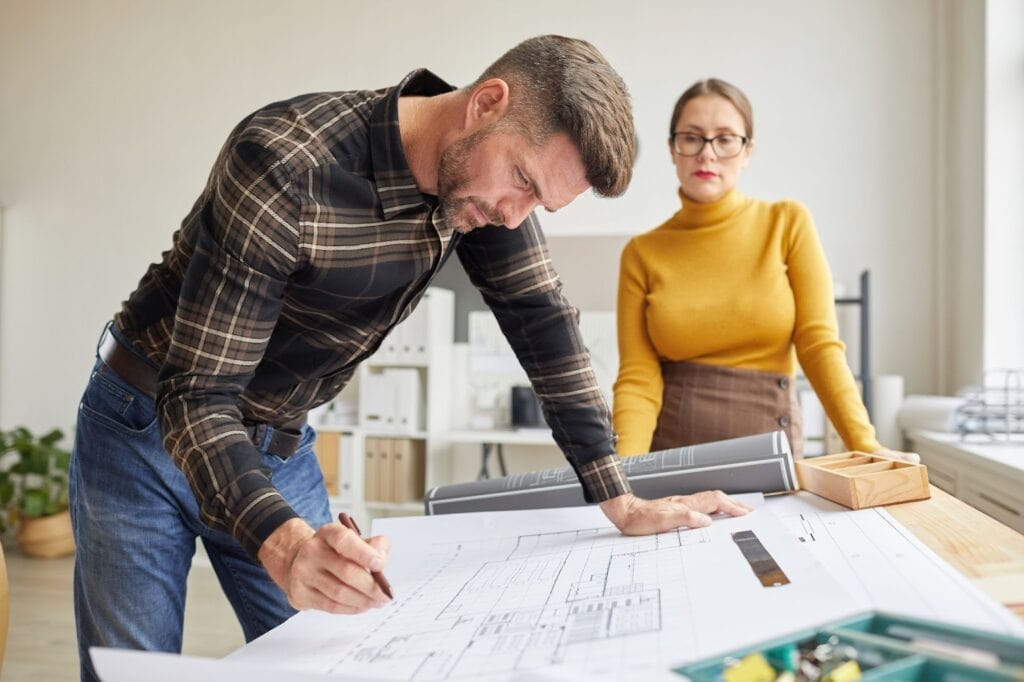 Most sane businesses value the quality and skill of their architects, and for good reason. No matter the quality of construction or materials, if the building design is off, the project could collapse in on itself. Or, at the very least, have incredibly irritating design pitfalls. Deadlines can also be brutal sometimes, and architects can find themselves committing to additional working hours to get a project done. For these reasons and more, skilled architects are incredibly well-paid with the caveat that the interview process is far more strenuous than most other industries.
In many ways, applying to become an architect follows the same rules as any other job application. You need your résumé and portfolio, but there are tweaks to the prior that can really help you stand out from your competition. And, of course, your portfolio will likely be what makes up the recruiter's mind.
We've been committed to architect recruitment for years, so it's safe to say that we know what works. We'll explain the kind of information you should be placing emphasis on in your cover letter, résumé, and portfolio.
What's on Your Résumé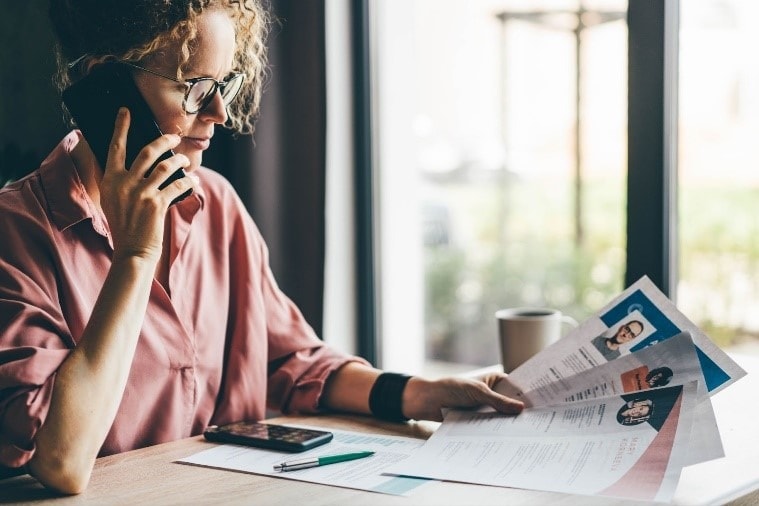 The point of your architectural résumé is to convey your skills and achievements to your new employer with clarity. With most résumés, this is where a candidate would post their duties and responsibilities under their work experience.
Don't do this.
An architect's job is, by nature, something of a leadership role. While project managers will dictate your pace, you're the literal designer of the project, and the quality of your designs carries a lot of weight.
Rather than listing your duties and responsibilities from your previous positions, list your achievements. Any business ready to pay a three-figure salary will want to know why that person is worth that much money. Have your designs and professional practices received praise from the clients? Did you design a highway ramp that's used by hundreds of thousands of people a year? Maybe you were instrumental in restorations and conservations? List these achievements.
It also helps if you put some effort into your résumé's appearance. Take some time to make it look unique. Colors that don't conflict with the text, visual progress bars to convey your aptitude in your listed skills, personalized emblems as bullet points. Anything you can do to individualize your résumé while keeping it clear and legible is a good thing.
Things to keep in mind when writing your résumé:
List your achievements rather than duties and responsibilities under work experience
Avoid large blocks of text
Give your résumé some designer flare
Include your educational degrees in architecture
Keep it to 1 page
What's on Your Cover Letter
Your cover letter will follow the same rules as most other industries. You need to convey your interest in the position, show proof that you've looked into the company's history or current projects, and explain why you're the best candidate for the job all in one page.
Telling a business you're interested in them is simple enough, and it segways easily into proving that you've researched them. We feel it's always better to cite current projects your would-be employer is working on or recently finished. Look up the business and sift through the "News" or "Blog" section of their website. Try to find projects they're involved in, and importantly, ones you can directly apply your skills to.
Now you shift into why you're the best person for the job. Reference information on your résumé, like how you led a building design similar to the company's current projects or something they did in the past. If the business listed advertisements on job boards, take their architect job description and mimic the same terms and verbiage in your cover letter to show you're on the same wavelength.
Things to keep in mind when writing your cover letter:
Explain your interest in working with the company
Prove you've researched their current projects
Explain why you're the best candidate for the job
Leave your contact information, the date of writing, and address the hiring manager by their name (we'll help you with that).
What's on your Portfolio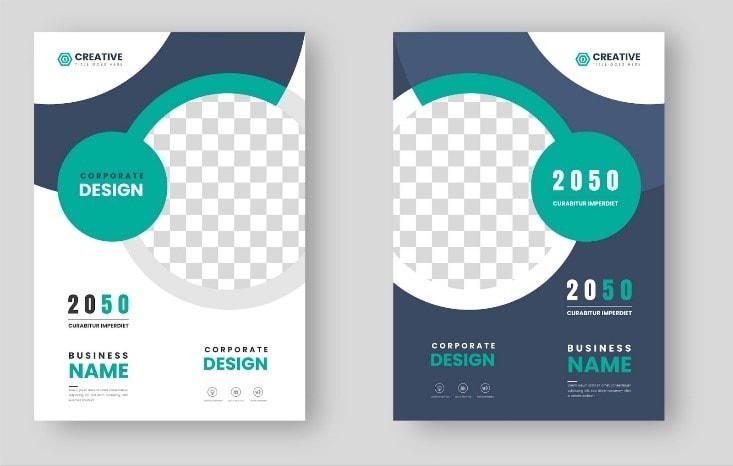 Every document in your application is vital, but your portfolio does carry heavier weight. It's the tangible proof of your architectural work, achievements, drawing skills, and general designer talent. If the final choice comes down between you and someone else, the final decision will hinge on the quality of the portfolio.
The first thing to know is your portfolio should be anywhere from 20-40 pages long and should come in a PDF rather than a website or other online portal. Employers like to have files on hand, and introducing a website introduces additional problems you don't need. For example, the design of your website, whether you like it or not, will factor into the recruiter's opinion of your competency via its design, and if the site goes down while they're trying to use it, that's only going to irritate them and hurt your chances.
If you have a lot of projects under your belt, it may feel tempting to include all of them in your portfolio. Don't do this. You should only be listing your Best work and putting the Best of the Best upfront. If you're going over the limit or you feel one of your listed projects wasn't that impressive, take it out.
Some out-of-the-box content the employer will appreciate are one or two imagined projects of yours. It's a good way to show off your creativity, and as long as you have proof of real projects you've worked on, as far as the employer is concerned, your imagined ones might as well be real.
Something to avoid putting in your portfolio is too many blueprints. You should absolutely include one just to prove that you know how to make them and understand building codes, but these are typically not visually interesting, and the employer likely won't be a trained architect and know how to appreciate them.
Finally, your portfolio is your chance to really push your artistic nature. When designing your portfolio, Put effort into making it visually appealing! We can't stress how important this is. Though it may sound cliché, your portfolio should be an experience; something anyone should be able to pick up and appreciate.
For examples on how to set a good layout for your pages, pick up an art book on architecture or, and this may sound strange, a good video game art book. Both should show you the different ways you can lay out your design assets and page explanations.
Things to keep in mind when designing your portfolio:
Aim for 20-40 pages, and list your best projects first
Make it a PDF
Include imagined projects to show off creativity and 1 blueprint to prove you can do them
Research effective portfolio designs to make yours as attractive as possible
Reach Your Career Goals With AE Concepts

If you really want to maximize your chances of taking the next step in your career path, you'll want to sign up with professional recruiters like AE Concepts! We specialize in recruiting for high-salary architect positions, and it's our job to ensure that you and one of our corporate clients are good matches for each other.
Positive working conditions for our employees and a healthy balance between work and home life is incredibly important to us. We extend that personal requirement to the clients we work with, ensuring you won't find yourself stuck in a dreadful work environment.
To contact us, feel free to leave your information on our website, give us a call at (407) 835-8000, or email us at [email protected].
Take the next step on your career path with us!
Want to learn more about our benefits for candidates?
Discover how AE Concepts is the catalyst for your success.