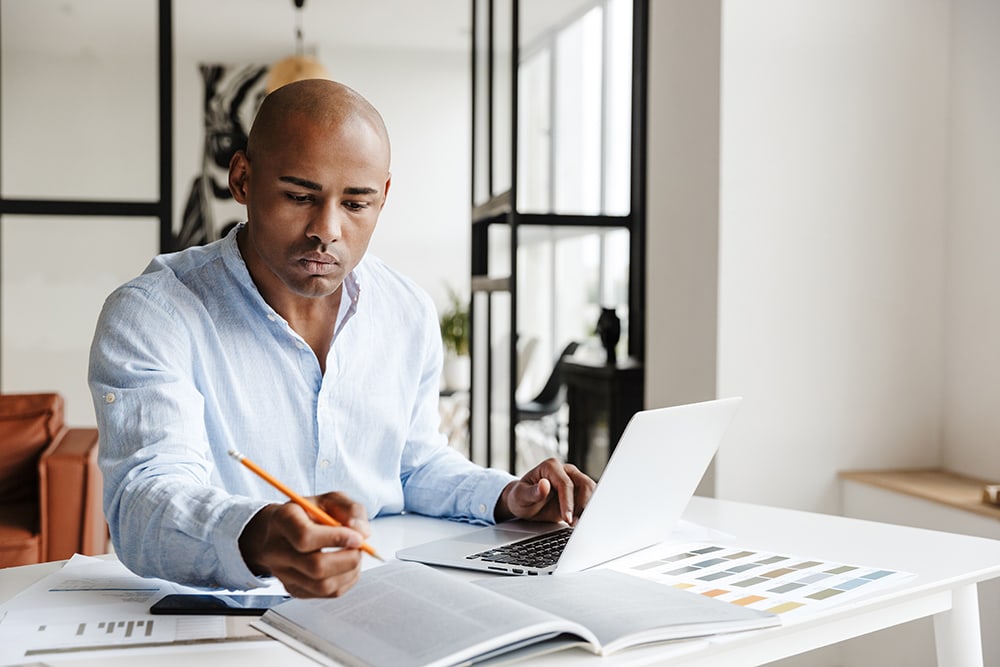 What Does This Article Focus On?
Civil engineering is a blanket term to describe a great many different engineering specializations. While there are similarities among these specialties, they have different focuses employers will be looking for, namely in engineering skills, and that must be reflected in your resume to stand a chance of an interview.
To tailor yourself toward civil engineering jobs, we'll start by going over what you should fit into your resume, including introductions, skills, work history, and keywords for three different disciplines:
Structural Engineering
Municipal Engineering
Geotechnical Engineering
If your profession wasn't listed, don't click off just yet. Each section offers a logic for the kinds of information that should be involved and why; you can take that logic and apply it to your own school of engineering.
After the directions on engineering, we'll jump into more basic resume-building tips you can use to really make yours shine. By the end of this article, you'll not only know how to write an engineering resume, you'll know how to craft one that stands out from your competitors' on the hiring manager's desk.
The Different Schools of Civil Engineering:
Structural Engineering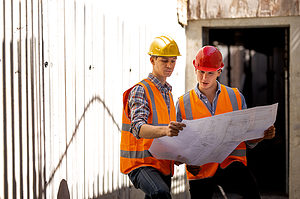 Employers searching for structural engineers are interested in candidates with:
Strong attention to detail
Soft skills
Detailed understanding of local building regulations and engineering software
Knowledge of software like AutoCAD will go a long way, as will a work experience that lends proof of an understanding of building regulations, especially in differing regions.
Remember that no matter your engineering specialization, you'll always want to tailor the information on your resume to what the employer is looking for, but the following information is a strong basis for you to augment later.
What to Place on Your Engineering Resume
In your short introduction, mention the kinds of structural projects you have experience with, be they high rises, bridges, homes, etc.; only list those most relevant to the project the employer is hiring for.
For your skills section, include desirable traits, like Experienced problem-solving, a collaborative nature, and a strong capacity to design. It would also behoove you to include all the software you're proficient with.
For your work experience, you'll want to emphasize duties or achievements that reflect the kind of professional the employer is seeking to hire. For structural engineering, examples would be:
Occasions you discovered flaws in a design early on, fixed them, and prevented expensive fixes later on.
Evidence of efficient communication with a variety of people, coworkers, architects, or construction crews.
Successful projects you designed from the ground up.
Any additional tasks relevant to the job opening, like collecting geological data or environment variations.
Keywords to include:
Problem-solving
Design
Critical thinking
Project management
Collaboration
Analysis
Communication
Software
Municipal Engineering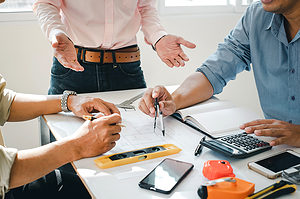 Municipal engineers share some of the same skills as structural engineers; however, playing a part in the design of a city, town, or borough's infrastructure requires a greater deal of planning and extended periods of coordination with other engineers and bureaucratic entities. Employers searching for Municipal Engineers are looking for:
A professional level of coordination and cooperation with different people
A capacity to design plans that might take years to unfold
Proficiency in cost management and accurate price predictions
In addition to planning and cooperation, Municipal Engineers are far more geared toward financial reporting and providing estimates for infrastructure costs than other civil engineering jobs.
Because engineers in this field work with local government bodies rather than corporations, there's a greater emphasis on ensuring proposed projects fall within annual budgets and regulations. As such, you'll want to emphasize your financial skills alongside your engineering.
What to Place on Your Engineering Resume
In your short introduction, list the kinds of projects you were involved with, be it utilities, traffic logistics, or sewer lines, that are relevant to the employer's current project.
For your skills section, emphasize your ability to coordinate and cooperate with fellow engineers over a long period of time, your ability to make accurate cost predictions for projects, and make a list of any software you're comfortable with or certifications you've earned. Examples include:
PMP
CEM
EIT
PE
MMCD
AutoCAD
Keywords to include:
AutoCAD
Site development
Plan review
Cost estimates
Cost-effective
Reviewing
Collaborate
Geotechnical Engineering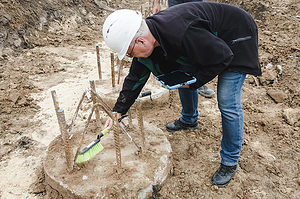 A geotechnical engineer is part geologist, part engineer. They're essential to the initial phase of a construction project, and their failures will result in incredibly expensive fixes to maintain structural safety.
To put it simply, employers are looking for geotechnical engineers that have a thorough understanding of earth compositions and circumstances that can lead to construction setbacks. Employers want to see:
Experience with geological circumstances similar to their current projects
Effective communication skills
Comfort with geotechnical engineering software
What to Place on Your Engineering Resume
When writing your short introduction, place emphasis on the differing kinds of projects you've worked on, namely the kinds of geological materials you have experience with. If your list of experience is long, choose the three most likely to be involved in the employer's project they're hiring for.
For your skills section, like the previous branches of engineering, you'll want to emphasize your strong collaboration and communication skills with other engineers and with lay people like stakeholders and even customers. List your expertise with software that focuses on topics like stress-strain, slope stability, or flow. Examples are software like FLAC, GeoStudio, and Plaxis. Additionally, mention your fastidiousness in studying geological samples to ensure site safety.
When going over your duties and achievements in your employment history, highlight any times you were able to find problems with a site, thereby saving your employer massive expenses later in the building project. You'll also want to name the kinds of people you've collaborated with, be they other engineers, managers, or customers to prove your ability to communicate effectively. Finally, be sure to mention the basics, so there's no question of your holistic experience, including:
Desk studies
Map assessment
Cooperation with local authorities
Personally investigating worksites
Sampling soils and silts
Keywords to include:
Scientific method
Cooperation/collaboration
Environmental investigation
Slope stability analysis
Reports
Technical reviews
Basic Tips for Resume Crafting
Keep it Brief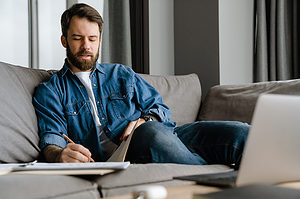 William Shakespeare said it best, "Brevity is the soul of wit." What that means is you need to get to the point quickly. You might not be writing stories, but like Shakespeare, you're trying to retain someone's attention.
Remember that the hiring manager will be reading through several applications, so you'll be contending with glazed eyes. Never go over a single page for your resume, and try to keep bullet points to one line if your chosen template allows it.
 Utilize Action Verbs
In addition to short sentences, you'll want to implement action verbs to cut to the core of the ideas you're trying to convey. What are action verbs? They're simply verbs used at the beginning of a sentence. Action verbs help to keep the reader invested by driving to the point of a sentence quickly.
Let's use a few examples.
No action verbs:
I worked closely with my team of engineers to ensure building codes were followed throughout the duration of the project.
I have experience working with many engineering software programs to assist with planning and design. AutoCAD, FLAC, and Plaxis.
My study of the worksite's soil revealed geological problems before construction took place, saving the business tens of thousands in fixes.
Action verbs:
Collaborated with engineering team to ensure building code adherence.
Proficient in AutoCAD, FLAC, and Plaxis software.
Revealed foundational complication via sample study before construction took place.
Action verbs keep the reader's attention more efficiently than not. Just be sure to avoid simple verbs as much as you can.
The Order of Your Resume
Every resume, no matter your industry, must have the following information:
Name
Home address
Phone number
Email address
Relevant work history over the last 10 years
Education level and school
Your personal information should always be placed right at the top of your resume so it's easy to reference. You'll then want to list your relevant skills and work experience over a maximum of 10 years. It's important to tailor this information to the job opening as much as possible. Never put something irrelevant into your resume unless you need to fill space, or it's a legitimately interesting achievement.
Contrary to what you might have been taught in university, you'll want to include your schooling last. Most employers don't care where you went to school; they want to know you can do the job. Of course, many will want to see evidence of a degree, but you can leave that at the bottom for them to glance over.
 Choose an Interesting Template
It pays to be unique, as long as your resume is legible and places important information in the right places. What you want to avoid is sending a simple, boring resume that's little different than a basic Word document. Recruiters read dozens or hundreds of resumes, and if yours looks exactly like the others, you could be the most qualified person in the world, and their eyes might just glaze over it.
At the same time, you also don't want to choose something that prioritizes a look over readability. You need your font to be legible, a minimum amount of colors to contrast, and text placement to make sense. To make it simple, if you're looking at the template and anything about it looks confusing or unprofessional in the engineering industry, don't choose it.
Sign up With a Recruitment Firm to Maximize Your Chances of Success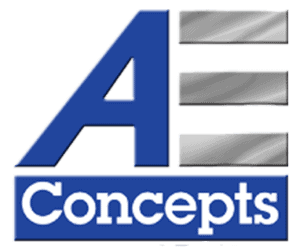 Tailoring your resume is one of the best ways to lock in an interview, but there are some high-tier civil engineering jobs that aren't available without the assistance of a recruitment firm. Many businesses rely on recruitment firms to run candidates through a figurative sieve, offering them the best choices.
If you want to really get ahead of the competition, contact us.